When it comes to the list of the most well-known air conditioner brands, it cannot be completed without enlisting Friedrich Air. With the advancement of the world, the need for better products is increasing rapidly, and people want a product that can benefit them in the best way possible. Friedrich Air understands this need and comes with a much better product every time they launch their new air conditioner model.
Friedrich P08SSA Portable Air Conditioner is their latest release, and it has come up with powerful, high efficiency, and high quality. Our experienced team has analyzed this air conditioner. We realized that Friedrich Portable 8,000 BTU AC is worth a review because it can provide amazing features and the best cooling experience.
Specifications of the Friedrich Portable Air Conditioner
Brand: Friedrich Air
Model Number/Version: P08SA
Color: White
Control Mechanism: Remote Control
Cooling Power: 8,000 BTU (British Thermal Units)
Hose Type: Single
Voltage: 115V
Timer: Programmable, ON/OFF
Maximum Power Consumption: 8 Amps
Power Cord Length: 84 Inches (7 Feet)
Unit's Body Dimensions: (L x W x H) 16 x 25 x 33.2 inches
Max Cooling Area: 18.5 Square Meters (200 Square Feets)
Lowest Supported Temperature: 16 Degrees Celsius
Highest Supported Temperature: 30 Degrees Celsius
Maximum Hose Length: 45.6 Inches (3.8 Feet)
Body Type: Compact
Window Installation Kit: Yes
Assembly Required: No
Batteries Required: No
Machine's Weight: 24.04 Kg (52.99 lbs)
Warranty Available: 12 Months for Parts and Accessories
Warranty Available: 4 Years for Sealed Refrigeration System
Features of the Friedrich Portable AC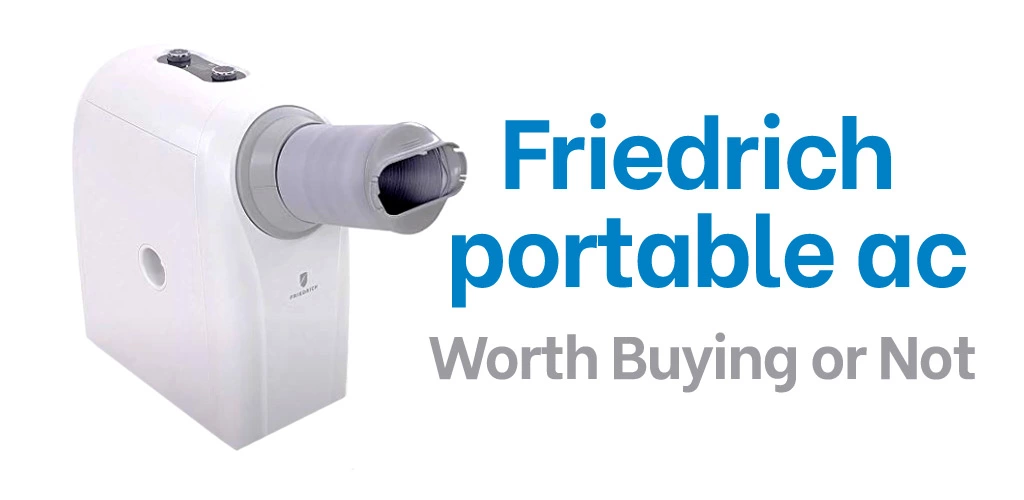 8,000 BTU Cooling Performance
3-in-1 Comfort Air Conditioner
Dehumidification Feature
Self Evaporation
High Portability
Remote Control
Quiet and Durable
8,000 BTU Cooling Performance
Friedrich P08SA Portable Air Conditioner comes with a power of 8,000 BTU which can effectively provide cooling within an area of about 200 square feet. It is fully certified by the ASHRAE (American Society of Heating, Refrigerating, and Air Conditioning Engineers). This portable air conditioner is one of the most recommended units for small-sized rooms
3-in-1 Comfort Air Conditioner
The best thing about Friedrich Portable Air Conditioner is that it comes in a 3-in1 mode which allows you to get the benefits of its amazing features throughout the season, in all weather conditions.
It has cooling, dehumidification, and fan mode which means that you not only get the cooling but this air conditioner also keeps on extracting the extra moisture from the atmosphere resulting in a much cooler space. Fan mode in ac allows you to adjust the speed in four modes and activate the mode that meets your needs.
Dehumidification Feature
The most frustrating thing is the moisture in the room atmosphere, especially if you have to spend a lot of time in your place. Thanks to the Friedrich 8,000 BTU AC's dehumidification feature which has the ability to extract up to 3.5 pints of moisture every hour while operating other functions as well. This feature makes it an ideal choice for houses that have to bear hot and humid conditions. 
Self Evaporation
The moisture extracted from the atmosphere is taken to a tank inside the air conditioner unit. Most of the water collected in the tank is evaporated automatically through the exhaust hose without requiring any effort but there is a possibility that the tank may get filled completely. In this case, you will have to empty the water tank manually.
High Portability
This air conditioner is equipped with casters which brings extreme portability. You can easily move the air conditioner from one room to another or even from one place to the other without lifting the weight of the unit. The unit weighs 24 Kg which is less as compared to other air conditioners. This can provide ease in case of moving the air conditioner unit through stairs.
Remote Control
This 8,000 BTU Portable AC comes with a remote control to handle and operate almost all the functionalities of the air conditioner. You don't have to stand up, walk and go to the air conditioner unit for a simple operation because you can have all the operating features on your remote. You only have to press different buttons to activate, perform, or stop the air conditioner's various functions.
Quiet and Durable
This air conditioner is hardworking and far more immune to wear and tear. Its design and structure are developed in such a way that it can serve you for a long time. It takes place with many expensive air conditioners when it comes to durability and low noise emission.
Benefits of the Friedrich 8,000 BTU Air Conditioner
It is designed in such a way that it distributes air evenly in the whole room, allowing you to get the best cooling experience.
It comes in a nice, slim, and sleek design providing a charming appearance.
It emits far less sound as compared to other air conditioners which makes it an ideal choice for bedrooms where you don't need a noisy machine.
Casters at the bottom of the air conditioners provide the benefit of easy mobility.
It blows out cool air with extreme power which cools up the room in a rapid manner.
You are not required to practice hard to do steps with the remote controller to get going with this air conditioner.
Downsides of the Friedrich Portable Air Conditioner
Not suitable for medium or large size rooms.
There is no digital LED control panel for easy operation.
Friedrich P08SA 8,000 BTU Portable Air Conditioner Review – Worth Buying or Not
No doubt some features are missing or not up to the mark in this unit but Friedrich P08SA 8,000 BTU Portable AC is a convenient product. Customers state that they are extremely happy with the air conditioner and enjoying its cooling. It is easy to operate and the high portability feature provides you with extra comfort and convenience. Looking at its reasonable price, adequate features, high performance, reliability, and 3-in-1 mode, this air conditioner is worth buying for small-medium-sized rooms.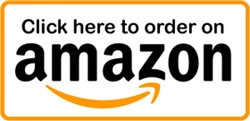 We recently released the almost full friedrich air conditioner fault codes list. Please kindly have a look if you need help troubleshooting your friedrich AC.