HVAC systems are the need of every household during this era of the world. With the increasing popularity and usage of HVAC systems, the demand for their mechanical engineers is also growing.
As it is considered a new path, people tend to hesitate while choosing HVAC as a career. Do mechanical engineers do HVAC? Is hvac a good career for mechanical engineers? How much do hvac engineers make? Yes, mechanical engineers do HVAC and this article will tell you whether is hvac a good career or not and how to become a hvac engineer.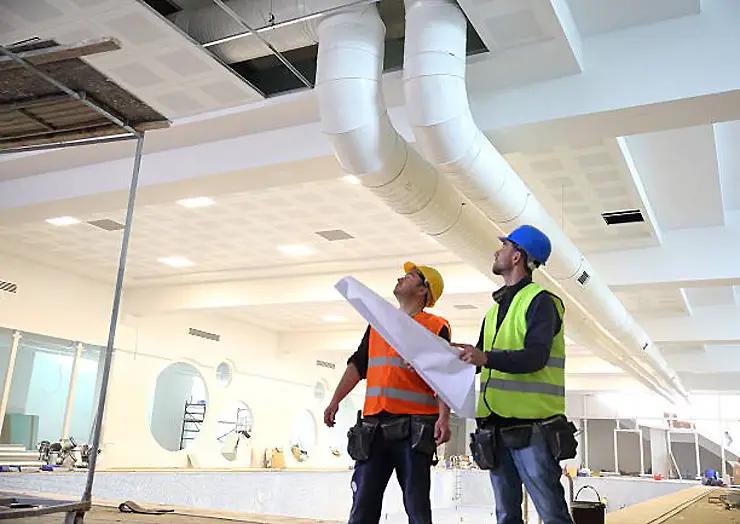 Is HVAC engineering a good career
HVAC engineering is a good career in all aspects. The demand is growing rapidly and the best part is that you can do work as a freelancer if you don't want to make any commitments or to get orders from a boss. Do keep this fact in mind that HVAC engineering is only good if you are a person who likes and enjoys solving technical or mechanical issues in systems.
Role of mechanical engineer in HVAC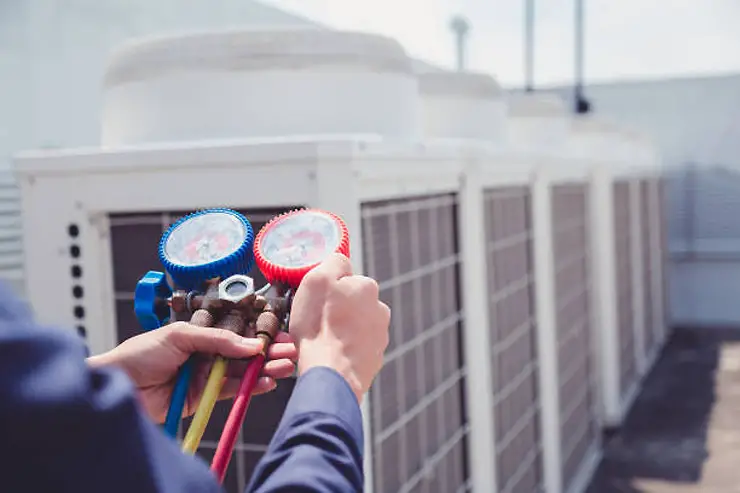 What is hvac engineer? Below are some of the major roles and job responsibilities of a mechanical engineer in HVAC. An HVAC engineer has some or maybe all of the below-mentioned roles in his job description.
Designing and writing the specifications of an HVAC system.
Analyzing the issues in heating, cooling, or any other HVAC systems.
Making huge calculations to see what the actual reason is.
Estimating the budget and time required for the systems to get repaired or to design as a new one.
Creating a roadmap, blueprint, or prototype on how a system will be installed or repaired.
Calculating all the related tasks such as heating and cooling capacity, controls, and maintenance protocols for new or existing systems.
What does an HVAC mechanical engineer do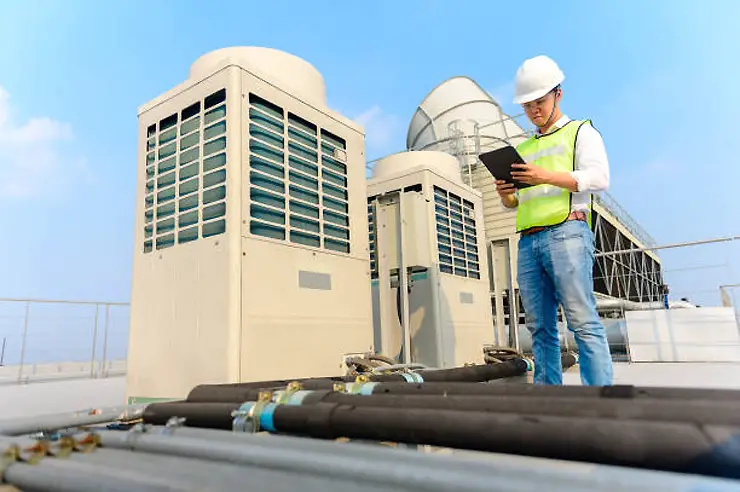 Talking about the primary job, an HVAC mechanical engineer has to design different HVAC systems that include all the ventilation, air conditioning, heating, and cooling systems.
The main task of an HVAC engineer is to design them in a way that they can improve in all or at least one of its aspects.
Depending upon your employer or your work, you may need to do other related duties as well such as installing the system and then maintaining or repairing them as well.
You will be contacted by commercial or residential clients if they face any issue in their HVAC system.
After providing them with a good estimate of money and time, you may be assigned to design a new system for them or may be asked to repair their existing system efficiently.
As an HVAC mechanical engineer, you can either work with a team or alone to deal with all aspects of HVAC systems as a freelancer or you can work with technicians and other engineers while working in an actual company.
How much do HVAC mechanical engineers make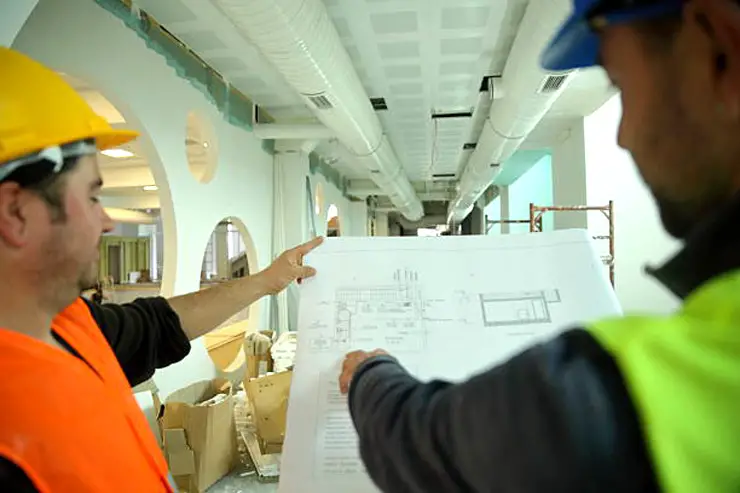 The correct answer to this question varies depending upon the experience and skill set of an HVAC mechanical engineer. As an overview, an HVAC mechanical engineer makes a minimum of $54,000 while a maximum of $96,000 a year. On average they make $64,000 annually. Below is a table that mentions the average annual income of an HVAC engineer depending upon their experience.
| | | |
| --- | --- | --- |
| Experience Level | Years | Average Annual Income |
| Entry Level | Less than 1 year | $60,000 |
| Early Level | 1 to 4 years | $65,000 |
| Mid Level | 5 to 9 years | $81,000 |
| High Level | 10 to 19 years | $87,000 |
| Expert | 20+ years | $99,000 |
HVAC engineer vs HVAC technician
On a primary basis, an HVAC engineer works on creating new designs, inverting better technologies, and improving the existing systems to make them more convenient while an HVAC technician works to solve minor to middle-level issues in existing systems.
On a secondary basis, an HVAC engineer can troubleshoot and solve bigger issues because of years of experience and better skill sets while a technician does the installation, maintenance, and repairing work of a new or existing HVAC system.
There are more chances that an HVAC engineer may be able to do the task of an HVAC technician but this barely works vice versa.
How to become an HVAC mechanical engineer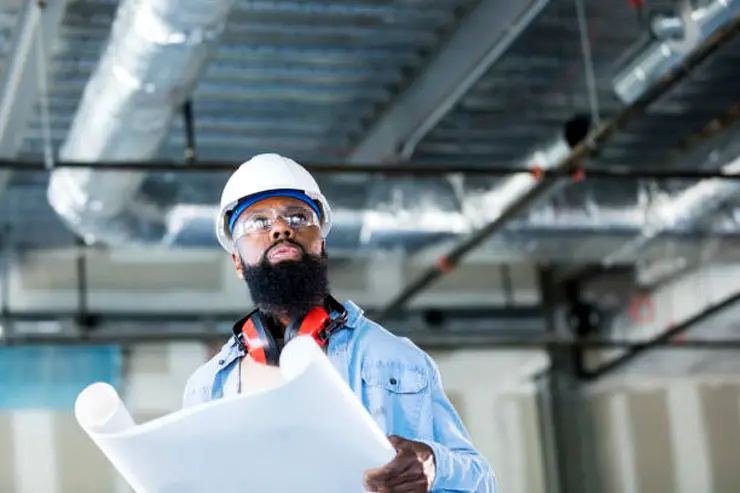 Here are the steps and procedures that can lead you to become an HVAC mechanical engineer and open doors to various opportunities.
Start by getting a bachelor's degree. It could be in HVAC technology engineering, mechanical engineering, or even architectural engineering.
Get yourself a license authorized by your state so that you can legally work as an HVAC engineer.
For better opportunities and more expertise, you can further get a professional qualification or get a specialization in some important aspects of HVAC engineering as well.
Various organizations offer short-term training and provide professional certificates that will not only increase your skills but will help you earn more as well.
You should have good knowledge or grip over subjects like maths, physics, etc.
Learn and become an expert of some necessary computer software mainly CAD. This will help you get bigger and better HVAC engineering jobs.
Is training necessary to become a good HVAC engineer
For recruitment, training may not be included as essentials because they tend to recruit fresh graduates and then train them while they are on the job. This constant training while working in a practical environment is enough to become a good HVAC engineer and enhance your skillset. Experts usually recommend taking training just after completing your studies as it will give you an upper edge over non-trained applicants.
Opportunities for an HVAC mechanical engineer
An HVAC engineer has a vast range of opportunities as he has the option to go with an organization job or start his own business without any major investment.
With the surge in HVAC systems, companies keep on recruiting new engineers to keep pace with the increasing demand.
Apart from HVAC manufacturing companies, hospitals, schools, offices, theaters, malls, gas plants, apartments, airports, warehouses, and many other big organizations are also including seats for HVAC mechanical engineers in their staff list.