In the united states, the HVAC market is valued at $15.16 billion and is projected to grow significantly in the future. Of course, this shouldn't come as a surprise because HVAC makes living more comfortable, hence the reason for the general increase in demand for HVAC services across the globe. And with this comes a corresponding increase in demand for HVAC personnel/technicians who can help with installations and repairs as the case may require.
Many a time, I am having to deal with questions like "is HVAC easy to learn?" from would-be HVAC technicians and this has led me to research the pros, cons, and requirements for becoming a qualified HVAC technician. My findings will be shared with you in this write-up, so keep reading till the end.
Is HVAC hard to learn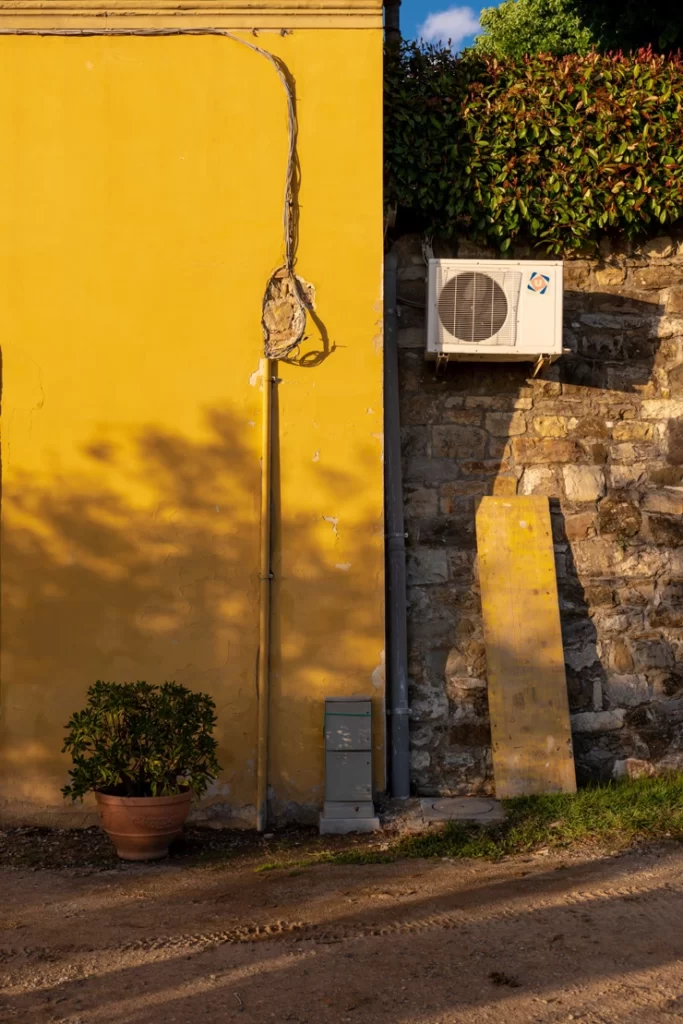 No, it is not hard to learn HVAC. Although learning HVAC may be a little challenging because it requires a lot of mental and physical work and as a result, a would-be HVAC technician is expected to be both physically and mentally sound.
As an HVAC technician, you may have to drag heavy tools, equipment, and parts through tight spaces while you crawl on your belly and do some not-so-complex arithmetical calculations in your line of duty, hence, the reason why those qualities are necessary. However, if are passionate or have a background in electrical or mechanical engineering and have a personal inclination towards meticulousness, the process of becoming a seasoned HVAC technician might just be a piece of cake.
How to learn HVAC on your own
The process of becoming an HVAC technician is broad and complex and it is a career path that is obviously beyond the scope of this article. However, I wouldn't leave you to your fate and that is why in this section, I will be suggesting to you, various ways you can use to learn about HVAC by yourself.
YouTube
The first on my list has to be this channel! This is because more than ever, people`s desire for connectivity has reached an all-time high and as a result, most people spend more time with their phones and computers either watching videos or playing games, or just surfing the internet.
It wouldn't be a point taken too far I say we live off the internet because nowadays, people document almost everything and share it online for people to learn and gain knowledge and YouTube has always been the top choice for both professional and unprofessional vloggers.
If you go to YouTube, there is a higher chance that a professional HVAC technician has documented some if not all the processes involved in learning about HVAC. All that is required of you is to make the appropriate entry where necessary and you would be good to go.
Reading books
Every individual is different and every person has a unique style of learning. Before the advent of the internet, humans have always relied on pen and paper as a source of knowledge. Up till this very moment, books still play a significant role in the educational systems and have been the best method most experts, scientists, and professionals use to document their academic or career experiences and discoveries.
Over the years, HVAC technicians from around the world have written a series of texts that could help inexperienced technicians navigate their ways through their chosen path. Some of these books include:
Modern registration and air conditioning.
Refrigerator and air conditioning technology.
HVAC equation, data, and rule of thumb.
Electricity for refrigeration, heating, and air conditioning.
101 ways to suck as an HVAC technician.
Make use of the EPA study guide
To become a professional HVAC technician, you must become certified, which means you will have to sit for exams. The EPA study guide is a 58 pages pamphlet designed to help aspiring technicians excel on their certification examinations.
The study guide is so resourceful as it contains fundamental and vital information that is instrumental to HVAC technician trainees. However, the information in the study guide is only limited to air conditioning which is just a part of a much broader HVAC service. Consequently, you are enjoined not to rely on the study guide alone if you intend to learn about the nitty-gritty of HVAC.
Is HVAC school hard
No, HVAC school is not hard. Although I wouldn't say it would be easy all through because HVAC technicians are sometimes referred to as jack of all trades because most times they will have to combine plumbing, electrical, and some customer relation work in their job. And Because of this, HVAC schools' curriculums are designed to prepare their student for real-life situations, hence, the reason why an HVAC apprentice is expected to possess some academic prowess and some craftsmanship skills.
How long is HVAC school
It depends on the program you applied to be admitted for. For instance, an HVAC degree which is usually awarded by community colleges or a trade school will take at least two years to complete. Although this also depends on the curriculum which is put in place by each school because some schools also run accelerated programs that their students to complete their courses faster than expected.
Another program option available for a would-be HVAC technician is the job-ready certification which allows students to complete their courses within 15 weeks. All in all, you should check with any school of your choice for more reliable information about their program so you can choose the one that best aligns with your desire.
HVAC math requirements
If there's anything you would need as a student or an apprentice of an HVAC technician, it would be the ability to read and write. Another skill would be your basic arithmetical knowledge of addition, subtraction, division, and multiplication because sometimes customers may demand to know how much they will be able to save if they go by a particular HVAC system you have recommended.
Times, HVAC may cause you to take your mathematical skills a notch further when you are faced with a situation where you will have to draw lines, angles, triangles, circles, squares, and any other shapes when it becomes mandatory that you sketch out the space you are working with.
Is HVAC a good career choice
Yes, HVAC is a good career choice. Apart from being a profession with one of the highest demands in the market today, it also offers HVAC certificates the opportunity to kickstart their own company without having to work 9-5 just earn peanut as salary at the end of every month.
Also, as an HVAC student, you have the opportunity to earn with your skills even as an undergraduate, and because of that, you are likely not to be overwhelmed with student loans.
Do HVAC technicians earn good money
Yes, HVAC technicians make loads of money. And with the demand for their services at an all-time high in recent times, they are bound to even take in money.
Can HVAC technicians do electrical works
No, HVAC technicians cannot do electrical works. Although electrical works are part of the job of an HVAC technician, their knowledge is only limited to HVAC system components.
Are our HVAC technicians happy
Unfortunately, this is not a yes or no answer because HVAC technicians are rated average which means they are neither happy nor sad about their job. According to aww survey conducted by career explorers, HVAC technicians rank below average in terms of happiness on the job. This survey was carried out on millions of people and ranked lower than the likes of, crane operators, cabinetmakers, furniture finishers, carpenters, and construction managers in the happiness index.
In this survey, individuals were asked to rate their level of job satisfaction on factors like; salary, personality fit, working environment, skills utilization, and job essence.
How much does an HVAC apprentice make
In the united states, an HVAC apprentice is estimated to earn $33, 776 annually.
Is it easy to get an HVAC job
No, because it depends on your location. But regardless, HVAC is a growing industry, and every year, there are thousands of houses and industrial hubs that need the services of HVAC technicians. As long as you have the needed knowledge and certification, there will always be jobs for you.
Is HVAC hard work
Yes, just like many other jobs, HVAC requires strength, hard work, and dedication.
How many hours does an HVAC technician work
HVAC technicians work for 8 hours per day and 40hours per week.
Do HVAC technicians work weekends
That depends on the standard set by the company an HVAC technician is working with. An HVAC tech may be required to work on an evening or weekend shift depending on the work modalities of the company. But if an HVAC tech is self-employed, he may choose to delay weekend appointments to a new week.
Who makes more money, HVAC or electrician
Electricians earn more than HVAC. The annual salary of an HVAC is $47, 080 while the annual salary of an electrician is estimated to be $54, 110.
How to make more money in HVAC
The reality is not every certified HVAC technician will be lucky enough to set up their own HVAC company because it requires more than expertise. And this has forced many HVAC technicians to work for companies and individuals who pay less than is expected causing them to earn below standards. So, if you are an HVAC expert and you want to spice up your income, here are a few tips for you
Draft a comprehensive business plan.
Ensure your tools and equipment are properly maintained.
Make customer satisfaction your priority.
Proper time management.
Maintain proper bookkeeping.
Align your charges with the demands for your services.