EdgeStar is widely known as one of the best manufacturers of high-quality and reliable air cooling and heating appliances. This brand has huge popularity and a positive reputation in the market and among its customers. Most people say that it is challenging to recommend all brands, but this falls to an end while talking about EdgeStar. This article is a full-fledged review of its widely appreciated products, known as EdgeStar Portable Air Conditioner.
This EdgeStar 12000 BTU Air Conditioner can stand out in this competitive world among many other air conditioners of its type. There are plenty of things that should be considered while planning to buy a portable air conditioner. These factors include its costs, energy consumption, noise, performance, and many more. This EdgeStar Portable Air Conditioner Review will put light on all these factors to better understand the product.
Specifications of the EdgeStar Portable Air Conditioner
Brand: EdgeStar
Model Number/Version: AP12000HS
Color: Silver
Control Mechanism: Remote Control
Control Panel Type: Digital LED Control Panel
Cooling Power: 12000 BTU (British Thermal Units)
Hose Type: Single
Voltage: 60 Hz, 115V
Timer: Programmable 24 Hr, ON/OFF
Energy Efficiency Ratio: 10.0 EER
Cord Length: 6 Feet (72 Inches)
Amperage: 9.5A
Unit's Body Dimensions: 15 x 17.1 x 30.9 inches
Max Cooling Area: 37.1 Square Meters (400 Square Feet)
Lowest Supported Temperature: 16 Degrees Celsius
Highest Supported Temperature: 32 Degrees Celsius
Body Type: Compact
Number of Fans Speed: 3
Installation Type: Portable
Assembly Required: No
Batteries Required: No
Machine's Weight: 31.2 Kg (69 lbs)
Warranty Available: 12 Months for Parts
Warranty Available: 90 Days for Labor
Features of the EdgeStar Portable AC
High Performance 12,000 BTU Power
High Energy Efficiency Ratio
Programmable 24 Hours ON/OFF Timer
Eco-Friendly Refrigerant and Coolant
Dual Filtration
High Performance 12,000 BTU Power
Its cooling power and effectiveness can not be challenged as it has a power of 12,000 BTU with high-performance equipment. Although manufacturers label that this air conditioner can effectively provide cooling for a room of about 400 square feet but they also claim that in some better conditions that range can increase even more than 425 square feet. Consumers claim that this air conditioner provides one of the best cooling results and it's an ideal choice for large cooling areas.
High Energy Efficiency Ratio
It is necessary to talk about the air conditioner's energy efficiency while talking about its performance and power. Well, in terms of Energy Efficiency Ratio (EER), this is one of the best and considered the ideal options in portable air conditioners. If you research a bit you will find out that EdgeStar 12,000 BTU Portable AC has a relatively high energy efficiency ratio of 10.0 which makes it ideal for people who want to spend less on maintenance. 
Programmable 24 Hours ON/OFF Timer
This air conditioner is equipped with a programmable 24 hours timer which makes it more convenient and easy for the users. This feature allows you to set the temperature and get your place chilled even before entering the room. It also allows you to set temperatures that can meet your schedule and provide better results.
Eco-Friendly Refrigerant and Coolant
If you know the EdgeStar brand, you may have heard that this manufacturer focuses on producing eco-friendly products. They have put as much effort as possible to make EdgeStar Portable Air Conditioner eco-friendly by including safe refrigerants and coolants. This air conditioner does not cause harm to the environment because there is no sort of damaging chemical substances in the air conditioner.
Dual Filtration
This air conditioner is equipped with dual filtration to make sure that each pollutant particle can be captured effectively. The first filter catches the large particle and stops it from entering the inner filer while the inner carbon filter catches tiny particles to ensure purity. This not only keeps the atmosphere clean and pure but eliminates almost all the bad odors providing you with a comfortable cooling experience.
Additional Features
3 Climate Control Modes
Easy Installation
Self Evaporative
Auto Restart
Digital Thermostat Control
Remote Control
Dehumidifying Feature
Easy Maintenance and Usage
Benefits of the EdgeStar 12,000 BTU Air Conditioner
One of the best advantages of this air conditioner is that its major components including refrigerant and coolant do not have any type of damaging chemical substance. This factor makes this air conditioner one of the best eco-friendly AC in the market. 
The air conditioner does have three different fan modes which allow you to change and adjust the fan speed according to your convenience.
Its highly advanced and well-designed features allow you to get the best experience of cooling while saving a lot of energy as well.
It is best suitable for both mid-size as well as large size rooms as it can provide cooling for the room of about 400+ square feet in size.
Your customized settings are recorded by the auto-restart feature. This allows you to sit back as you don't have to restart it very often.
As mentioned above, its digital LED control panel and fully functional remote controller provide you with extreme ease and allow you to make and operate the air conditioner unit without any hassle.
Downsides of the EdgeStar Portable Air Conditioner
Its fan may cause noise sometimes if not maintained properly.
It may leak in extremely humid environments.
EdgeStar Portable 12,000 BTU Air Conditioner Review – Worth Buying or Not
If you are considering buying a portable air conditioner then don't waste your time and get one as soon as possible. But if you are stuck while deciding the best option then you should go for the EdgeStar 12,000 BTU Air Conditioner. By comparing its powerful components and amazing features, it can easily be recommended as it stands out as the best AC unit in all air conditioners of its type. In a nutshell, this portable air conditioner is totally a worth buying option.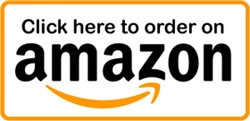 You may also compare EdgeStar portable AC with Tripp lite portable air conditioner, both have the same 12000 BTU, before you decide which portable AC suit you the most.