The moment a company provides an extended warranty to customers, some may have second thoughts on whether or not it will even be worth it. Should I buy the extended warranty on AC, then?
Although most extended warranties may sound and seem a bit confusing, with some of them even done intentionally, warranties of HVAC units are often straightforward.
Different types of air conditioner warranties
Aside from the extended warranty, you will also encounter two other types of warranties and these are the installation warranty and manufacturer warranty. It is important that you know what these three types of warranties cover to help you determine the right one that you should sign up for.
Extended warranty
An extended warranty is available for the different parts of HVAC systems including air conditioners and furnaces. HVAC extended warranties are often offered right from the time that your purchase is confirmed. This is not like the extended warranties for cars that you often receive in the mail in the form of a letter.
The question now is, do you really need an extended warranty in the first place? When it comes to HVAC systems, the truth is that as long as you are willing and ready to invest your cash upfront in a reliable brand with a good contractor installing it, there is probably no need for you to get an extended warranty.
Today's HVAC equipment is built solidly so the chances of the equipment failing or breaking down before the traditional warranty of 10 years ends are actually quite low.
Installation warranty
Installation warranty is where installers come in. It is the type of warranty that an installer provides for the purpose of covering any possible problems with the installation process. After all, everyone is human and everyone makes mistakes. The best installers wouldn't want their customers to pay straight from their pockets for the mistakes they make. This is the reason why there are companies that offer installation warranties on their HVAC products.
Manufacturer warranty
A manufacturer warranty is the third type of warranty and this comes with the system directly from the manufacturer. It is the standard 10-year warranty mentioned earlier.
Typically, once you register the equipment, you will get a longer warranty compared to when you don't. You will get this manufacturer warranty no matter what and this will depend on what you decide to do during its course.
When is the best time to get an extended warranty for your AC?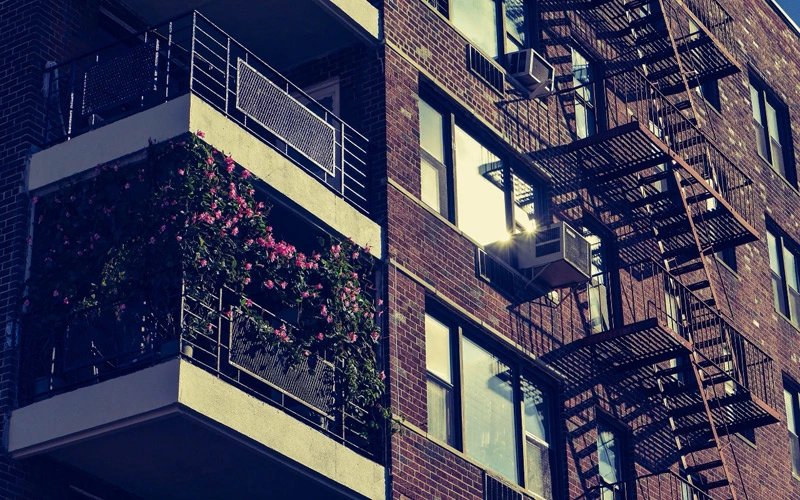 There are several situations when it is a good idea to get an extended warranty. For example, when you know that it will cause you some serious financial concerns if you need to replace or repair your HVAC system, it would make perfect sense to invest and go for an extended warranty. If the time comes that you will need one, it would definitely be better instead of having to worry about putting a significant replacement or repair cost on your credit card.
It will also be a wise idea to get an extended warranty when you know that your system will be going go through some hard work. For example, if you are living in a place with a hotter climate and you know that you will use your AC a lot, you might want to get an extended warranty since there is a chance that your AC unit will fail sooner than the furnace.
When would it be a total waste to get an extended warranty?
If your HVAC system is already 10 years or older, it means that you are already dipping into the time during the extended warranty runs. But, if your unit is falling apart or in the event that it has already undergone a few repairs before, it might be better if you just replace the unit instead of getting it repairs.
When you think that this situation sounds very likely, it might be a total waste of money to buy an extended warranty. If you are thinking of what you should do, consider the chances of your unit being in tiptop shape in 10 years. Would it be worth it to spend the extra cash right now or would it be better for you to save up to get the system replaced once the time comes?
Word of caution for all new homeowners
A brand new cooling and heating unit is a substantial investment for your home that you can ever make. It is quite common for older systems to break down or fail in just a year after you move in. This is because the entire cooling and heating system undergoes a significant change in its usual routine and this can wreak serious havoc on a system that is already decades old.
If your home was listed for quite some time before you have moved in, it is likely that its HVAC system has remained dormant or worked at lower capacity during those times. Aside from that, you will also not have any idea how the past homeowners repaired, cleaned, and maintained the unit throughout its lifetime. 
Many new homeowners experienced dealing with a broken cooling or heating system in just the first year. Although you might not have really considered getting a replacement for your HVAC system, there is a big possibility that you will need one in the near future.  
Keep your AC protected with an extended warranty
By getting an extended warranty for your air conditioner, you will be able to keep it protected from manufacturing defects even after its original warranty period. An extended warranty can get rid of your worries about the unit's performance even when the manufacturer's warranty has already expired.
Extended warranties can be purchased within 6 months of getting your AC. Just make sure that you weigh your options and consider your specific situation first before you decide to get one. Doing so will help you come up with the right decision that suits you, your unit, and of course, your budget.
Aircon extended warranty is worth the money in our humble opinion. However, we also strongly encourage people to service their aircon regularly. A professional aircon servicing package will ensure your air conditioning units perform better and will definitely help you reduce electricity bill for ac.
Do you want to know what happens if an air conditioner is not used for a long time?