What is system 4 aircon?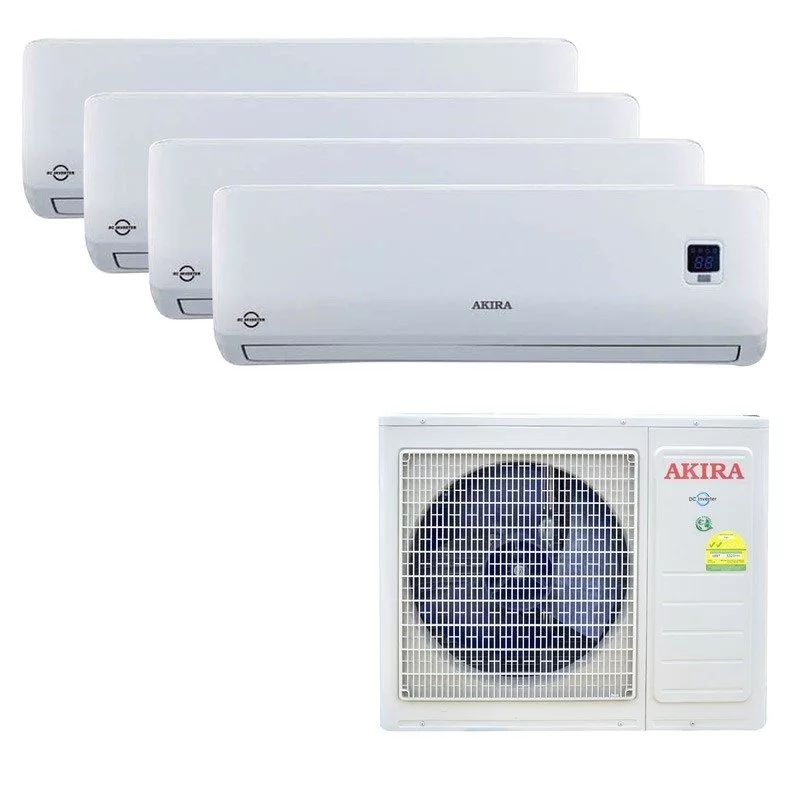 You probably have heard this short name, from your nearest air conditioner salesperson. It's just a short form used to explain one air conditioner compressor & three indoor fan coil unit (FCU) together. It's like a combo pack for those who want an air conditioner set up for three bedrooms and one living room usually.
We need to know the system name & the maximum capacity (BTU). Most of the people want an energy-efficiency, cost-saving, and eco-friendly AC for their regular use. System 4 Air conditioner provides all of this. Most of the family needs this type of air conditioner system. This is the most used system present.
As an example, you can see the Mitsubishi system 4 aircon FN series model: MXY-4G33VA2, this is the most used model. It has a maximum BTU of 36000 that is enough for 3 rooms and a living room. If you need more information on BTU, you will find the answer in the FAQ section.
Pros of system 4 aircon
System 4 Aircon is cheaper than system 3+1 aircon and a very attractive unit in one package
Eco-friendly technology
A higher EER (Energy Efficiency Ratio)
You will get the best Air Purification System that is Catechin Plus.
Only one Inverter is enough for this system.
In this unit, you will get Enough BTU for three bedrooms & one living room.
34.28 % Power efficient with 5 stars marks.
Very easy cleaning system.
Accurate cooling system, it's a really cold unit.
No need for an electrician to run a separate 220V line, just plug and play.
The ultra-quiet system with DC motor.
Minor Cons of system 4 aircon
Both the AC and compressors are so heavy.
A limited length wire and pipes make a problem to set up a long-distance connection.
You have to pay an extra charge for long pipes
What is system 3+1 aircon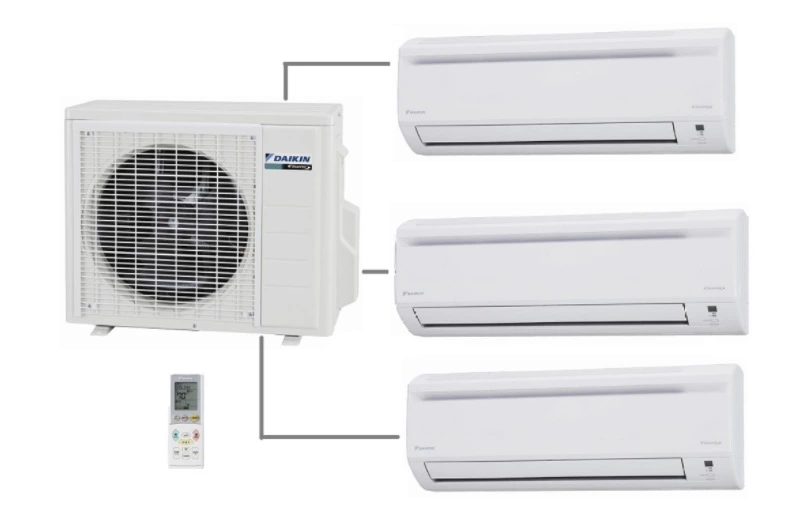 System 3 unit and a single system unit make together a 3+1 air con system. If you want to cool your three bedrooms & one living room, then you will need a total BTU of 45000. But when you buy system 3 + 1 Aircon, it comes with a system 3 units and a single split unit air conditioner.
Now I am providing an example of Mitsubishi system 3 Mxy-3g28va2. That has about 30000 BTU. Mitsubishi single split unit Muy-gn18va has 18000ofBTU. If you calculate these together, it has a combined BTU of 48000, that's more than sufficient to ensure all of the fan coil units are cold. The excess BTU is useless. If that is the case, why doesn't everyone install a system 4 condensing unit?
Pros of the system 3+1 aircon
Wide & Long Airflow
There is enough extra BTU for future extensions
It gives you rapid cooling Benefits
Minor Cons of the system 3+1 aircon
System 3+1 air conditioner is a high-cost system
This system will incur some additional costs un-necessarily
Having two condensing units for this system that is more expensive
Always on two condensers that increase electric bill so much
Make more noise than system 4
Conclusion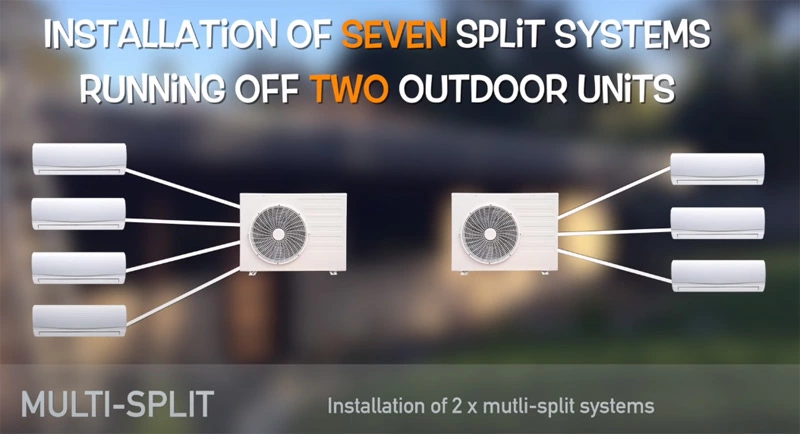 After finish, reading this article, I think you understand all pros & cons.
Some topics are must to be known about selecting the best one too, such as
Moisture removal technology
Systems of 4 & 3+1 Air conditioner
The number of stars depends on the energy-saving devices and features in place, so you have to know about star marks.
As the climate is changing rapidly so, the global warming and the effects of heat, forced people to look up install aircon at their home and office. Now you can decide what will be perfect for you between the aircon system 4 or 3+ 1.
Some Air condition system filters air and removes all the pollutions & mold from the air. It gives fresh air that is important for those people who suffer from asthma & allergies. It minimizes the irritants that trigger an attack. So, you have to find the best air conditioner for more benefit's for you. Nowadays, many advanced systems have been invented to give more comfort and benefits.
Yet I drop my comment on this topic. You should take air condition system 4 it gives you more benefits at a low cost. For air condition system 4, you don't need 2 inverters, but in the system 3+1 defiantly need 2 inverters, which is a heavy cost system. This is an honest suggestion, but you can make your own choice. If you still have any more questions on it, you can see the FAQ sections.
FAQ
How long is the line set?
Can both parts be left indoors?
No, Just like a window unit, it has to vent outdoors. The only part on any mini-split indoors is the wall unit.
What is British Thermal Units BTU?
British Thermal Units, which is a hit management system. In system 4 aircon, you will get 4*9000 of BTU. For a normal size room, you will need 9000 BTU.
Energy-efficiency ratio (EER)?
It is the ratio of star mark, a higher Energy-efficiency ratio equates to a better air conditioner. By this equation, you will clear about EER. Energy efficiency Ratio = Heat Removed by the system
What is the moisture removal technology of aircon?
In this system, the air passes into a rotating wheel made of water-absorbing material. It removes moisture from the air. It's like a vacuum cleaner. Dry air is blown back again into the room. By this cycle, you will get moisture-free air in your room.